Blasphemy – a reading.
Hello!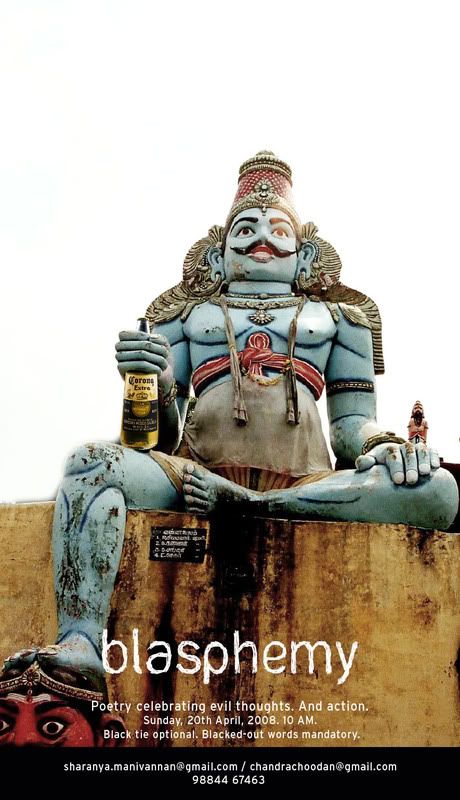 If you can overlook the image of a Muni (demigod/warrior guardian/whatever) guzzling beer, you might want to come to Koyembedu tomorrow.
But first, a little background.
So, there's a little thing Sharanya Manivannan and I are doing – trying to kick-start a poetry/performance/literature indie culture in Chennai.
And that's why you should be in Koyembedu tomorrow – it is the fourth event – a poetry reading on the theme of blasphemy. RSVP here, or on my/Sharanya's blog or to our e-mail addresses.